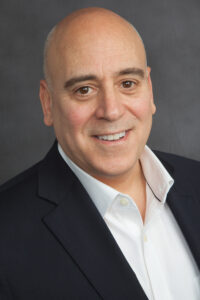 GARY A. VILLANI
(he/him/his)
Principal
Gary Villani has a significant track record of corporate and consulting experience, focused on leadership and executive talent development.
Executive coaching is a key component of Gary's consulting practice. His coaching process typically includes administering and interpreting psychometric tools and multi-rater assessments to help leaders build self-awareness as a foundation for their future growth. Gary is certified in the use of the Hogan Assessments, Korn Ferry's Emotional and Social Competency Inventory, Korn Ferry's Talent Q Dimensions, and other developmental instruments.
In his most recent assignment as Executive Vice President at IPG Mediabrands, Gary created strategies to optimize the potential and effectiveness of business leaders across the company's global network. Prior to joining IPG Mediabrands, Gary was a talent development executive at Dentsu Aegis Network, (where he launched an intensive program to groom the next generation of global business leaders) and at Grey Advertising (where he built the agency's corporate university).
Earlier in his career, Gary founded an independent management consulting practice, specializing in competency-based approaches to talent management. For more than 16 years, he advised Fortune 500 and other high-profile clients in the marketing communications, professional services, high technology and financial services industries. Gary's client solutions included competency models, performance management systems, talent selection systems and development resource guides.
Gary is a graduate of the iCoach New York program at the Zicklin School of Business at Baruch College. His earlier education includes non-degreed graduate study at the New York University Stern School of Business and a Phi Beta Kappa baccalaureate from the City University of New York.
Gary resides on the west side of Manhattan and enjoys travel, photography and the culinary arts.
Professional Certifications
Professional Coaching Certificate: iCoach New York, Zicklin School of Business, Baruch College, CUNY
Hogan Assessment Systems:

Hogan Personality Inventory
Hogan Development Survey
Motives, Values, Preferences Inventory
Hogan 360

Korn Ferry's Emotional and Social Competency Inventory